Consumers are demanding more than goods and services. Employees are demanding more than paychecks and opportunities. Clients are demanding more than ideas and ROI. The advertising industry is undergoing a revolution right now, and only the swift will survive.
Acceleration is the name of the game. This is especially true for independent advertising agencies needing to distinguish themselves from consultancies and break through a sea of sameness. And that is why Acceleration was the theme for Worldwide Partners' Global Summit in London last month.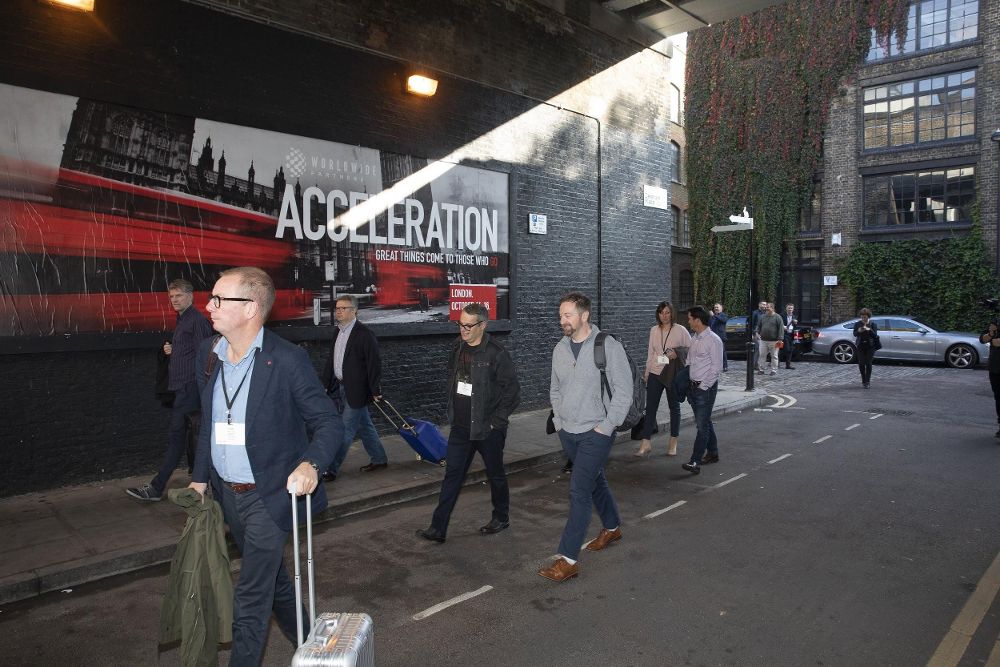 On October 14 through 16, independent agency partners from around the globe gathered at The Mondrian Hotel and White Rabbit Studios in London to discuss this need to exceed, and identify ways to continue moving their businesses forward.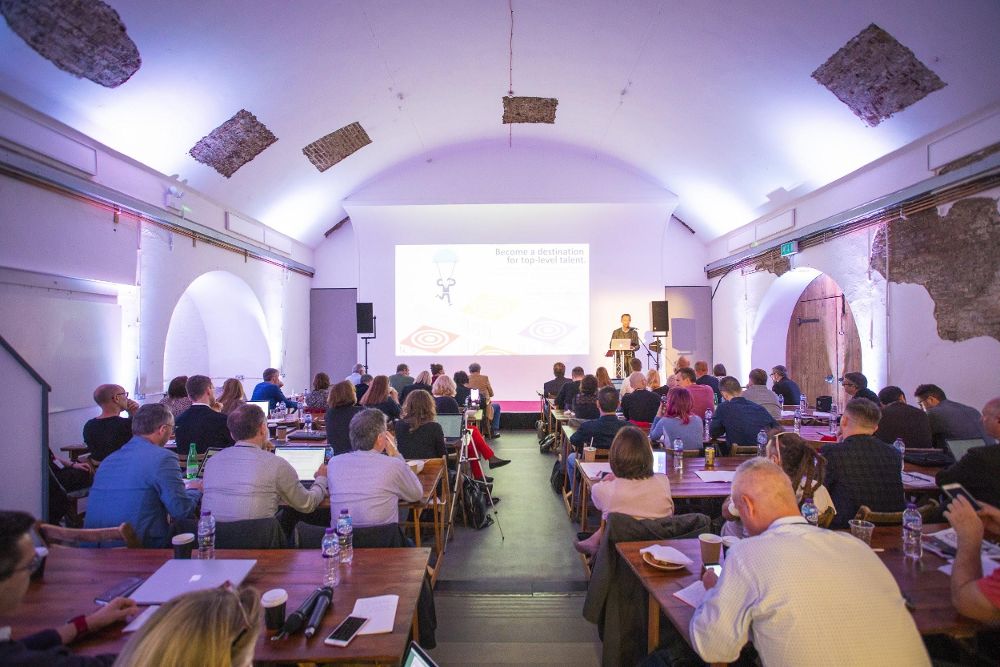 Throughout the three day conference, attendees collaborated with global thought leaders, subject-matter experts and other partners in the WPI network to find inspiration, gain insights and obtain real-world experience, which will help to bring enthusiasm and innovation to their work, and help break ahead of the pack.
Acceleration can mean many things to many people, but for our independent advertising agencies servicing brands around the world, there are a few key aspects of what it means to be "accelerated."
Acceleration is Embracing Rapid Change
Seventy-two percent of brands don't believe agencies are changing as quickly as their companies. This is a concerning statistic shared by Rosie and Faris Yakob of Genius Steals, as agencies have traditionally been the ones inspiring and encouraging change for brands. Yet we, as independent agencies, have the upper hand. Our independence provides the freedom to change, and change fast. And it's this speed of change that will ensure we don't get lost in "The Great Blur" — the growing competition and complexity coupled with increasing uniformity of offerings today.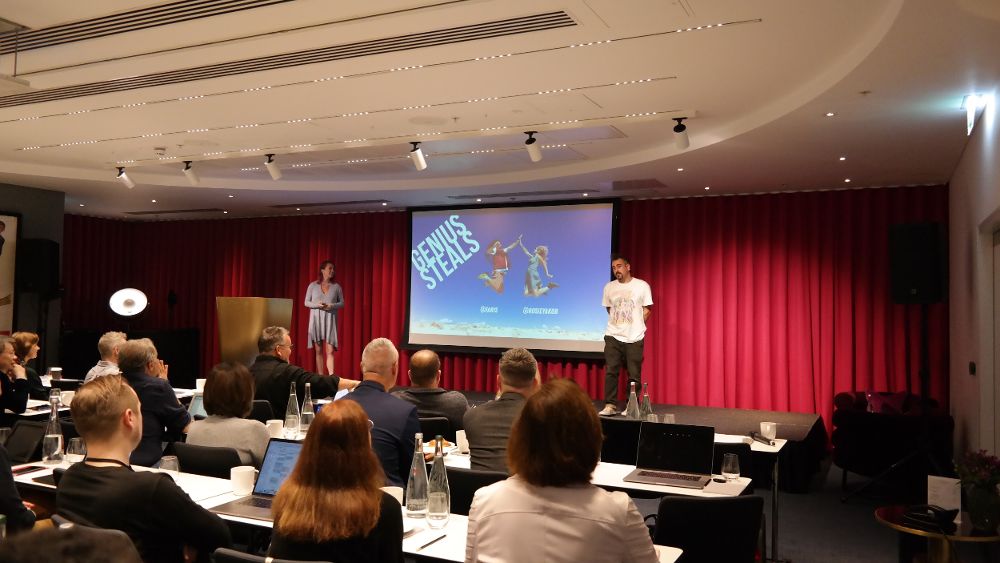 To not get lost in The Great Blur, Rosie and Faris encouraged agencies to focus on outcomes over outputs, be rigorously holistic, embrace alacrity, and consider agency models that buck the traditional trend.
Acceleration is Accepting New Roles
The speed of our world is increasing at a rapid clip thanks to technology and new modes of communication. For businesses to keep pace, new approaches and processes must be enacted, which is impacting everything from operational procedures to marketing and advertising teams. Brands are bringing more talent in-house to allow for more flexibility and agility, and agencies need to be open to serving different and specific roles.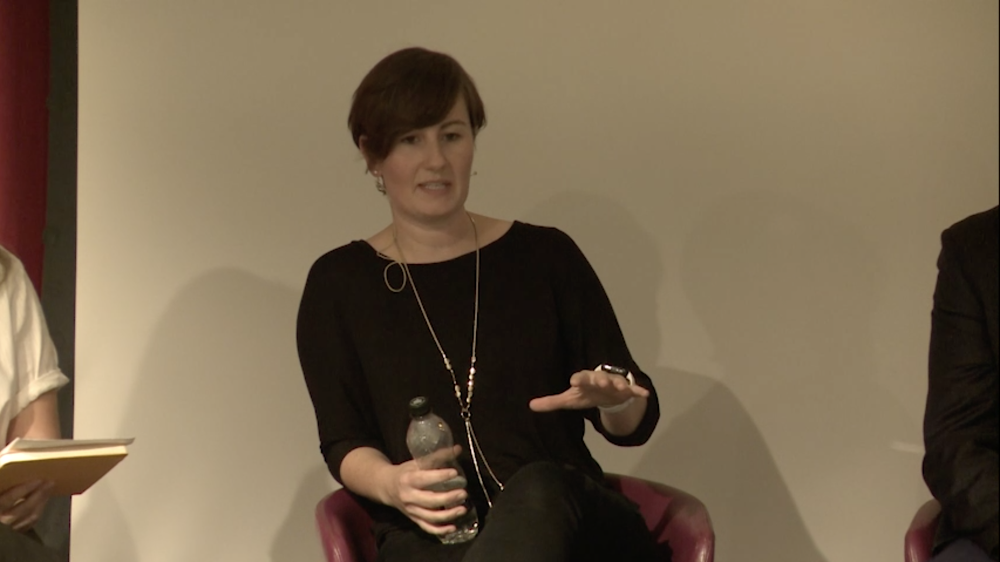 Amber Kirby, VP of Marketing and Customer Experience with Virgin Holidays shared their unique approach: An in-house creative team handles all of the day-to-day, real-time things, while agencies provide the big ideas, agility and global reach. "I look to agencies to add flexible muscle."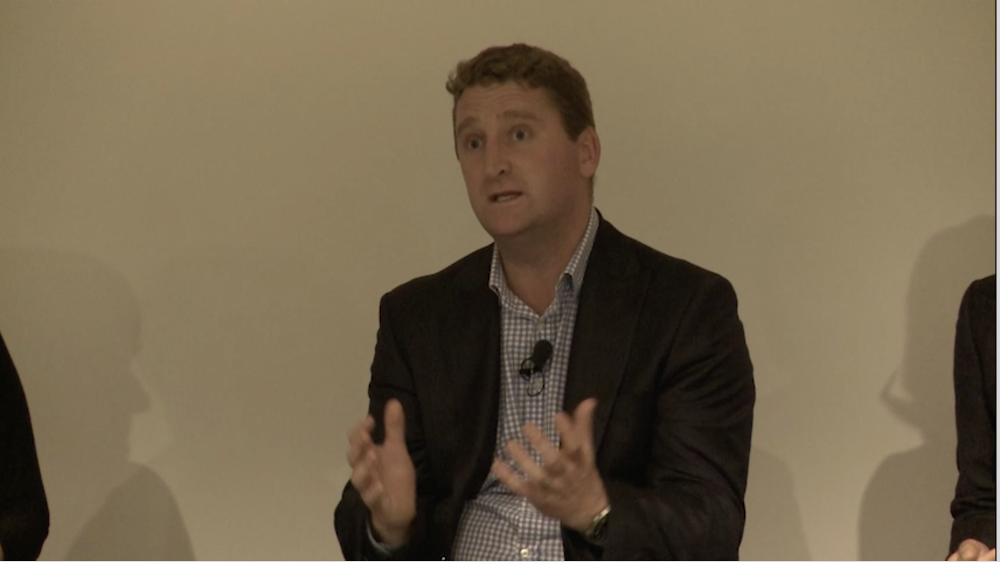 Heineken also has a unique approach–very different from Virgin Holidays and very different from what agencies are used to. Michael Gillane, Heineken's Director of Marketing Strategy & Planning, explained that they still use agencies for traditional media efforts, but they're bringing more and more marketing staff in-house. They believe that if it's a differentiating capability, it should be handled internally. "We're not looking to save money…the intent was…to get us to a point where from a financial point of view we're in the same place, but we're building capability internally, rather than paying X million pounds in fees to a media agency to build their capabilities to go on and sell to others."
For agencies accustomed to handling everything from idea to execution, these may be unfamiliar positions. Yet, to meet the demands of an accelerated world, the Client of the Future needs to be "bendy" and adaptive, meaning the Agency of the Future must follow suit.
Acceleration is Creating Experiences, Not Campaigns
Consumers today want more than a quality product or a clever ad. They're seeking something unique, something to make them feel, something to help them grow, something to experience.
This desire for experiences is changing the way consumers react to and engage with brands, and paving the way for new and immersive initiatives like experiential marketing. WPI Agency Partner BMF Media shared examples and learnings from their work with global brands like Marriott Hotels, Asahi Beer and Uber. Through conferences, popups and other live events, they've created experiences that create awareness for the brand, generate digital content and leave a lasting impression on attendees, often with lower budgets than traditional media campaigns. "An event is so much more than a photo or Instagramable moment,"  says Bruce Starr, Co-Founder of BMF Media. "You're not going to remember a photo, but you'll always remember being moved by something."
Acceleration is Mapping an Employee Journey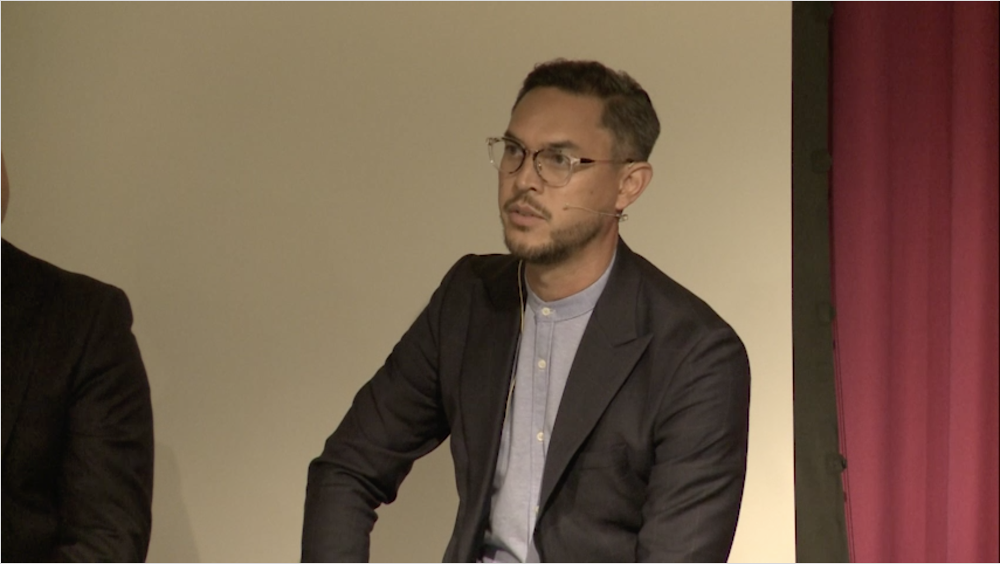 This trend toward meaningful connections isn't just for consumers, it's for agency talent, too. Younger people are  more interested in experiences than careers, warns Darian Sims, B2B Marketing Excellence Director with Canon Europe. "We need to think as much about the employee journey as we do the customer journey."
The employee journey must have a clear path for development and growth, a topic very familiar to Patrick Mills, Director Membership and Professional Development with the Institute of Practitioners in Advertising (IPA). To address the 30% turnover rate found with agencies around the world, Patrick stressed the importance of providing professional accreditation opportunities.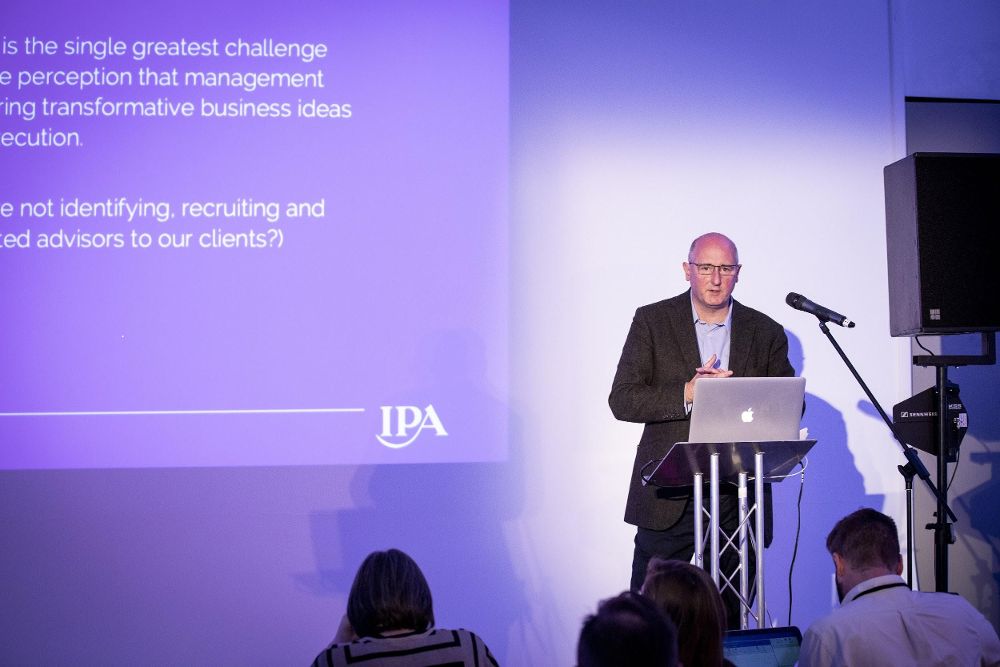 He also addressed the evolving learning styles of younger generations, and how IPA is adapting. Recognizing that digital natives more often engage in "just in time" learning–they're resourceful and will find out what they need to know right before they need to know it –IPA is focusing on mobile-first  training, and balancing new formats with old theories to reach younger generations .
Acceleration is Mirroring the Consumer
And while consumers are desperately looking for meaningful moments, they don't want to be told how to feel or what to be. Rather, consumers are looking for brands to reflect their uniqueness. This is a key consumer trend for 2019 shared by Meabh Quoirin of Foresight Factory.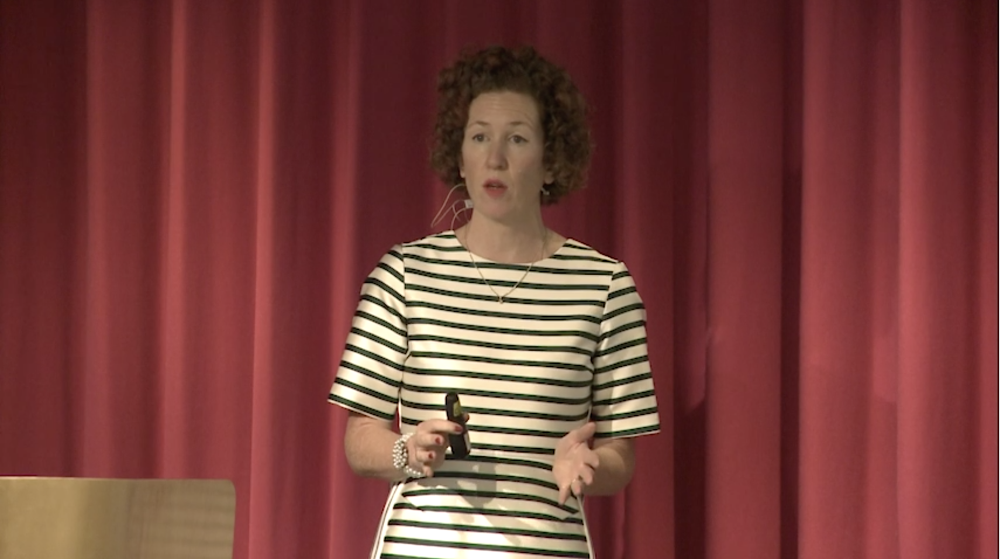 According to Meabh's findings, "while 2018 was the year of equality, 2019 will more likely stretch into the world of diversity." Brands that embrace how we're all different, yet want to come together as a community will have an advantage when connecting with consumers. Fenty, Rihanna's makeup brand, is a perfect example of embracing unique belonging and diversity. Fenty offers more shades than any other makeup brand, embracing how we're all "in every skin tone and fashion sense, absolutely different and individual."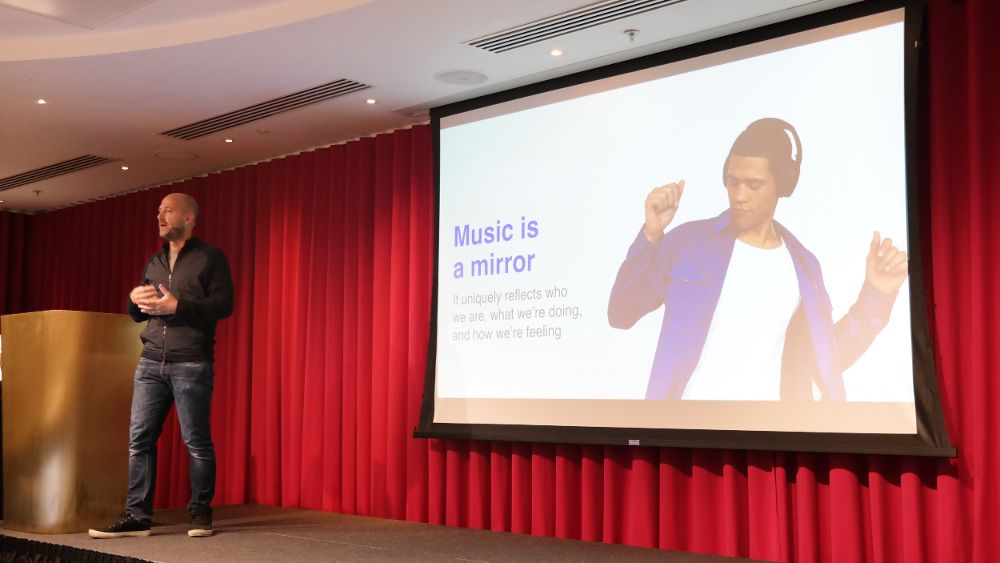 A specific and innovative way to match the consumer, especially when it comes to millennials, is with music. "Music uniquely reflects who we are, what we're doing and how we're feeling," stated Marco Bertozzi of Spotify. Spotify's streaming intelligence helps reveal moods, moments and mindsets of users, allowing advertisers to reach consumers is a very creative, personalized, and moving way.
Combining Spotify's streaming intelligence with new smart devices and platforms allows advertisers to further personalize the message. For example, if you wanted to reach commuters, the traditional method would be to advertise on radio during the commuting hours, and hope the right people were listening. Now, Spotify knows if they're commuting. "Now we can tell you that they are definitely in the car and they are definitely streaming in real time, and you can target your ads to them in that moment."
Acceleration is Doing Good for the World
Consumers are also demanding more from brands in terms of environmental, socioeconomic, and cultural impact. "Meaningful consumption" is a key consumer trend that Meabh and Foresight Factory predict for 2019. "It's about purpose, health, sustainability," Meabh shared. "We're all a little bit more conscience of needing to be slightly better behaved."
Accelerated brands must embrace sustainable practices, not just as a marketing gimmick or PR stunt, but as a core principle of the business.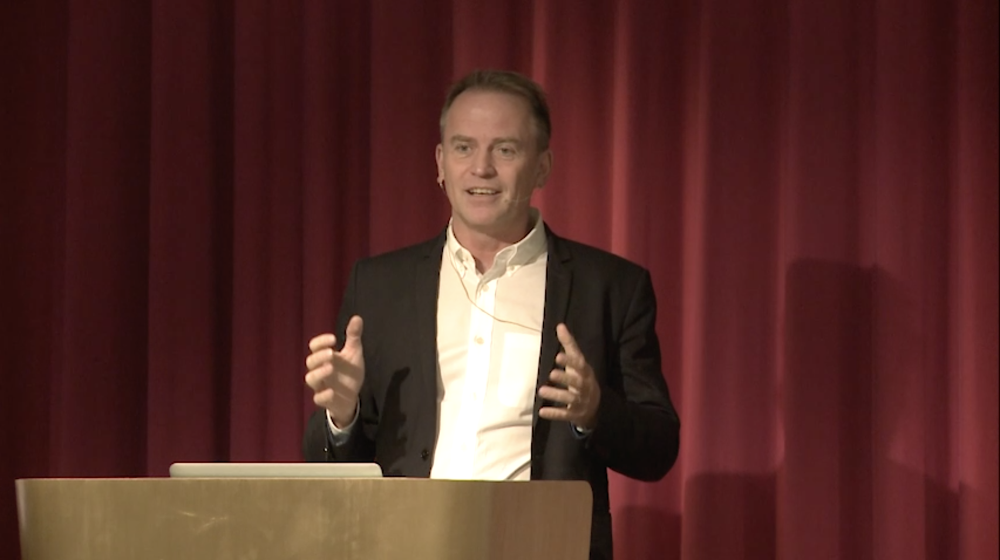 Media platforms are also embracing the power of doing good. Kelly Williams, Managing Director of  ITV, shared how they're harnessing the power of TV to genuinely change lives. Through their ITV Feel Good program, they've launched The Daily Mile and Veg Power initiatives  to get children more active and eating healthier. These initiatives are helping to prove how television and advertising can be a part of the solution for childhood obesity, not the problem.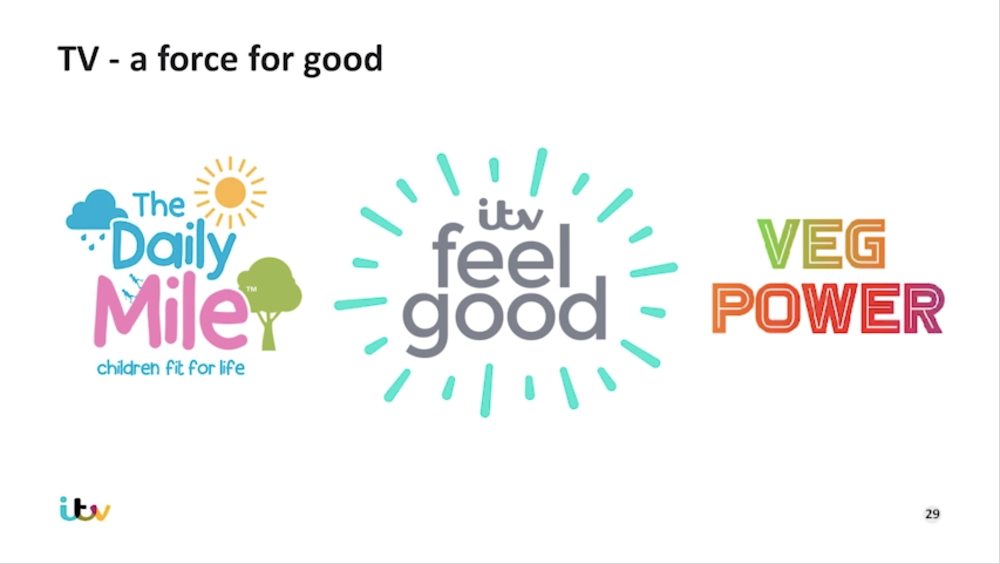 Acceleration is Growing Business, Not ROI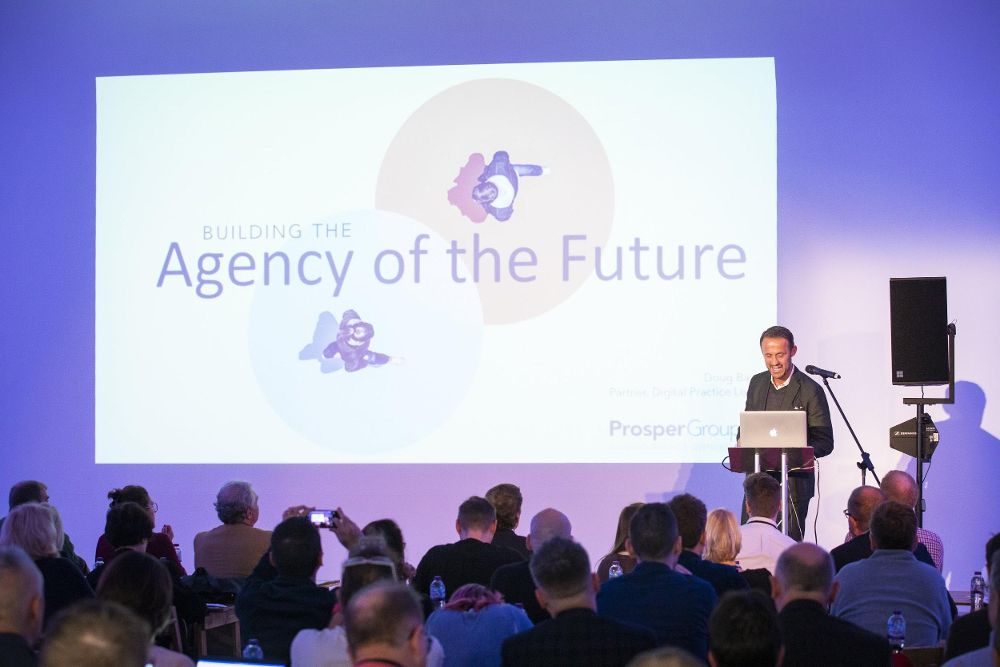 "If it doesn't make revenue, it doesn't count." Doug Baxter of The Prosper Group shared this simple yet crucial concept when discussing the accelerated Agency of the Future. Brands are over vanity metrics such as Likes, Comments and Shares. To remain relevant and successful in years to come, agencies must focus on the creative application of data through insight, technology and prediction to drive revenue.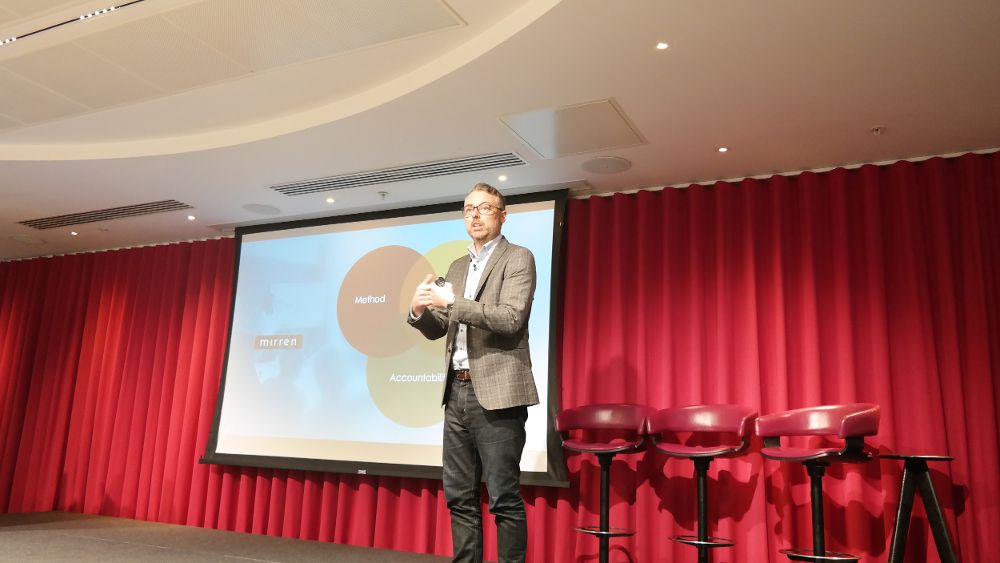 Brent Hodgins, Managing Director with Mirren shared this same wisdom: "Clients are selecting agencies who can unlock meaningful and immediate business growth." They want agencies that have category knowledge and expertise. They want agencies that can drive more than just return on investment for advertising dollars, but impact real growth for their business. 
Acceleration is Leveraging Others
With the speed of change happening in our industry, it's impossible for a single agency to handle it all. That's why it's so important our partners have a global network of agencies with unique capabilities and vertical focuses to lean on. That's also one of the biggest benefits of the WPI Summit–allowing partners from around the globe to meet face-to-face, share insights and collaborate with one another.
There were plenty of opportunities for partners to collaborate during the Summit. Brent Hodgins lead an in-depth workshop on agency partnerships and positioning, where partners worked together in groups to craft and refresh their positioning to meet the demands of today's changing landscape.
See more pictures from Tuesday's session.
Less formal collaborations could be found happening during the opening reception at the iconic Tower Bridge, dinners at the Churchill War Rooms and OXO Tower, and throughout all the networking breaks.
Opening Reception at Tower Bridge, see more pictures from Sunday's sessions and event.
Private dinner and museum tour at Churchill War Rooms. See more pictures from Monday's session and event. 
These intimate connections allow partners to identify opportunities for working together to grow their agencies, their clients and the network. WPI Chairman and Ardmore Advertising CEO John Keane summed it up best: "We're all brighter together."
Acceleration isn't only about embracing new technologies and platforms. Agencies must stimulate all areas of their business–from business development and pricing models to talent acquisition and service offerings–and leverage others' expertise to truly stand out and stay ahead. Because good things may come to those who wait, but great things come to those who go!