Before the iPhone, before Facebook, even before Google, there was ActivaMente.
ActivaMente is a digital business and integrated communications agency based in Mexico City. They were founded in 1996, and unlike some other agencies that have been around for more than two decades, ActivaMente is and has always been digital.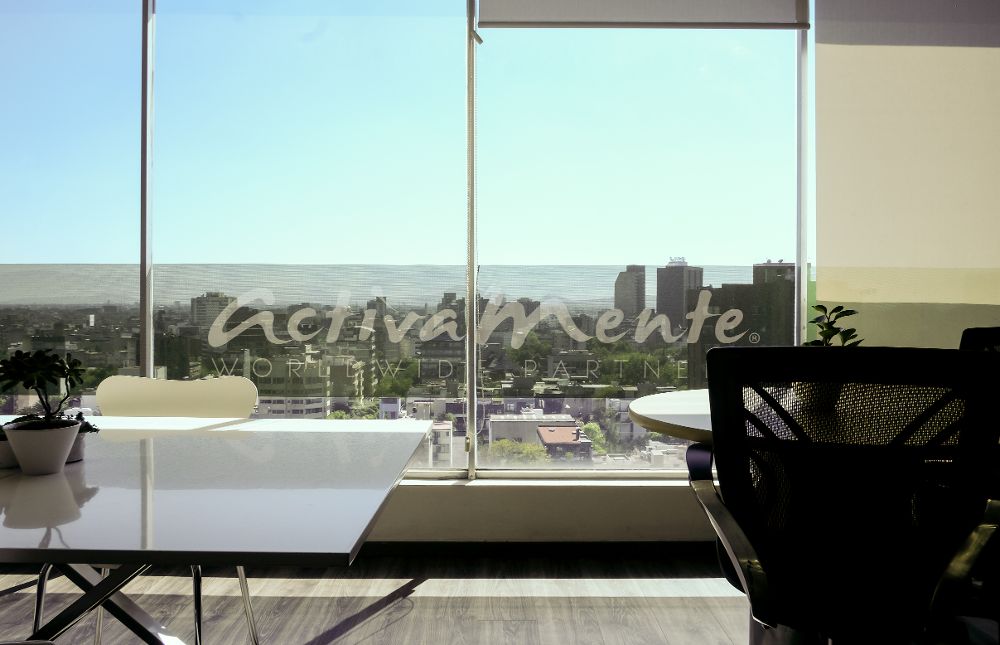 The backpackers guide to the digital galaxy
It all started during a backpacking trip through South America. ActivaMente Founders Ana Cravioto and Gustavo Ross, then a young couple recently graduated from university (Ana for marketing, Gustavo for engineering), went in search of life experiences and fun with friends. Little did they know that, in addition to adventure, they'd find inspiration for a company that would help define digital marketing in their home country.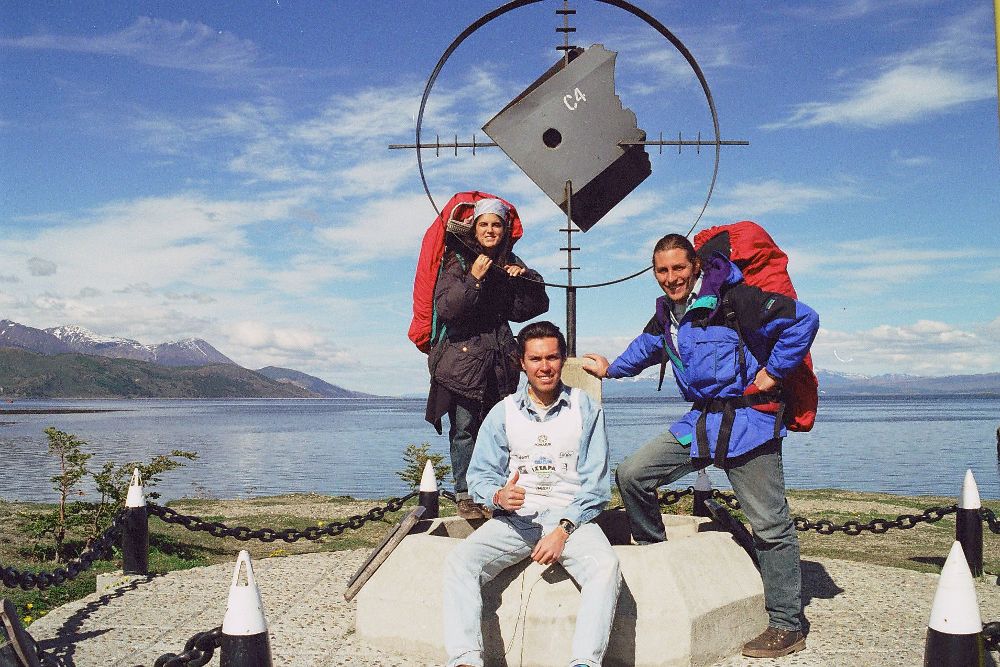 Ana, Gustavo and friends on their backpacking trip in the mid-90s.
As Ana and Gustavo explored the cities and countrysides of Latin America, they couldn't help but notice the prevalence of Mexican brands. Telenovellas and pop music icons were ubiquitous, and it was all thanks to widespread advertising campaigns. Realizing the power of advertising, a notion began forming in their young minds: "Why do brands hold all the cards? Could consumers have more power if they only had a bigger voice?"
With this notion, along with the combination of their marketing and engineering disciplines, Ana and Gustavo decided to start a digital marketing agency with the goal of using converging and digital media to give consumers a voice and help solve their problems.
ActivaMente founders Ana Cravioto and Gustavo Ross.
Starting a digital business ain't easy
Starting any business is challenging, but starting a digital marketing company–pre-Google, in Mexico–was particularly difficult.
In 1996, AltaVista was barely a year old, Netscape Navigator was the leading browser, and Hotmail had just been released commercially. The internet was in its infancy, and no one had any idea what digital marketing was. If a global brand even had a website, it was likely just a single splash page that offered little value to the user. Even with the hella fly brands (because I couldn't resist some 90s slang!), they didn't have the resources, the budget or the knowledge to advertise on the internet.
And because little was known about digital marketing, there were no rules or even guidelines for how things should be done. Rather than wait around for the someone else to set those rules, and potentially lead to restrictions so strict they couldn't get anything done, ActivaMente decided to help create the rules themselves. Working with the Mexican government and other agencies around the world, ActivaMente founded the Mexican Internet Association. With the organization, ActivaMente help create dictionaries of digital terminology, set standards for display ads and email marketing, and generally raise awareness about the practice.
ActivaMente meeting with "Father of the Internet" Vinton Cerf at Mexico IAB event in 2005.
The evolution of ActivaMente
To some these challenges might seem insurmountable, but for ActivaMente they were only fuel for the fire that already burned inside them. The company's initial service offering reflected the opportunities at the time–developing corporate and brand presence online, and driving traffic to websites.
As an early bird in digital, they soon began meeting other industry pioneers who helped to shape their vision and service offerings. Dave Morgan, the brains behind 24/7 Real Media, one of the first ad serving and online ad networks in the world, was a critical peer in their first years. Ana and Gustavo worked closely with Dave to expand the ad network from a single publisher, allowing them to sell ads for clients across multiple newspapers throughout Mexico.
In 2012, Tangente, a creative agency, joined ActivaMente´s ecosystem successfully bringing cutting-edge traditional media and creative capabilities for a broad, inclusive and strategically articulated solution for their clients. Tagente was founded by David Flores and Gilberto Ahuatzi in 2006, both pillars of the creative world in Mexico with a proven track record of working with local and global brands.
ActivaMente and Tagente merged to form ActivaMente Worldwide Partners. From left to right: David Flores, Ana Cravioto, Gilberto Ahuatzi and Gustavo Ross.
Today, ActivaMente Worldwide Partners leverages their decades of experience, start up wisdom, marketing knowledge and engineering skills for several core offerings: digital consulting, growth strategies, media buying, and digital services.
ActivaMente is also leading the charge on the convergence of marketing and smart technology. Working through a Nimanic DBA, their in-house tech production team has developed technology that allows brands to engage customers through vending machines. These time-tested machines combine the physical and digital perfectly. By using an app to purchase or redeem items, customers receive a tangible product while brands receive an incredible amount of data about those customers. If you were at the Miami Global Summit last Spring, you heard about their work with PepsiCo, and they're also working with Bimbo Bakeries on smart vending machine technology and campaigns.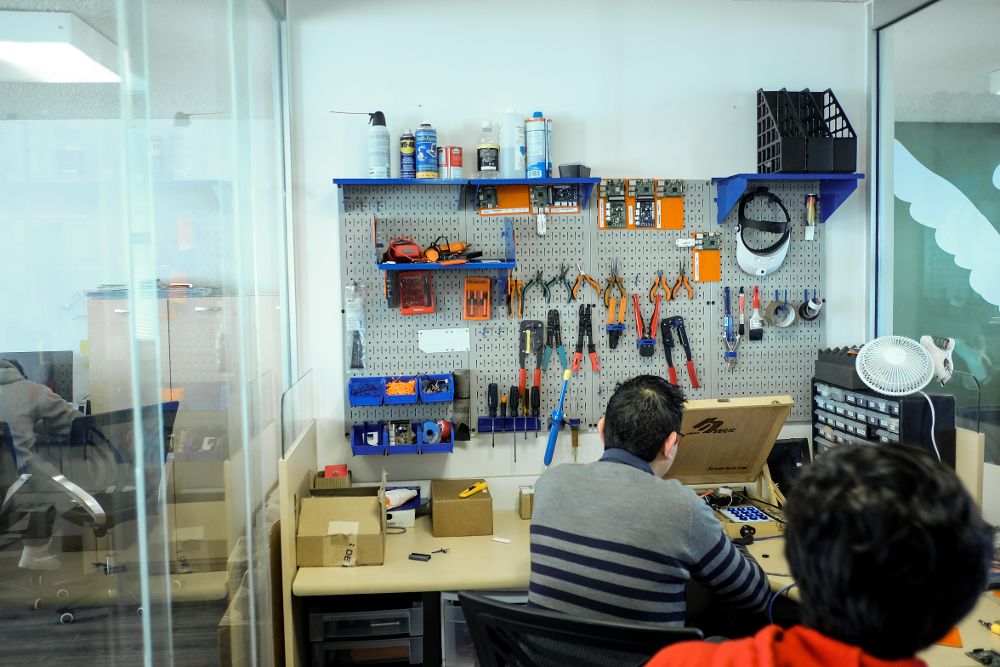 Tech lab at ActivaMente's Mexico City office.
In addition to PepsiCo and Bimbo, ActivaMente has worked with numerous other global brands. Procter & Gamble, Wax Revolution, Greyhound, LG, K-Swiss, Novartis, Nestle, Aero Mexico and Hamilton Beach is just a sampling of clients over the past decades.
Their progressive work has not gone unrecognized. In 2000, Ana was named one of The Most Influential Woman in Business, 2011 -2012 Gustavo was the president of the AMAP (Mexican 4As), and both teach at prestigious Mexican Universities.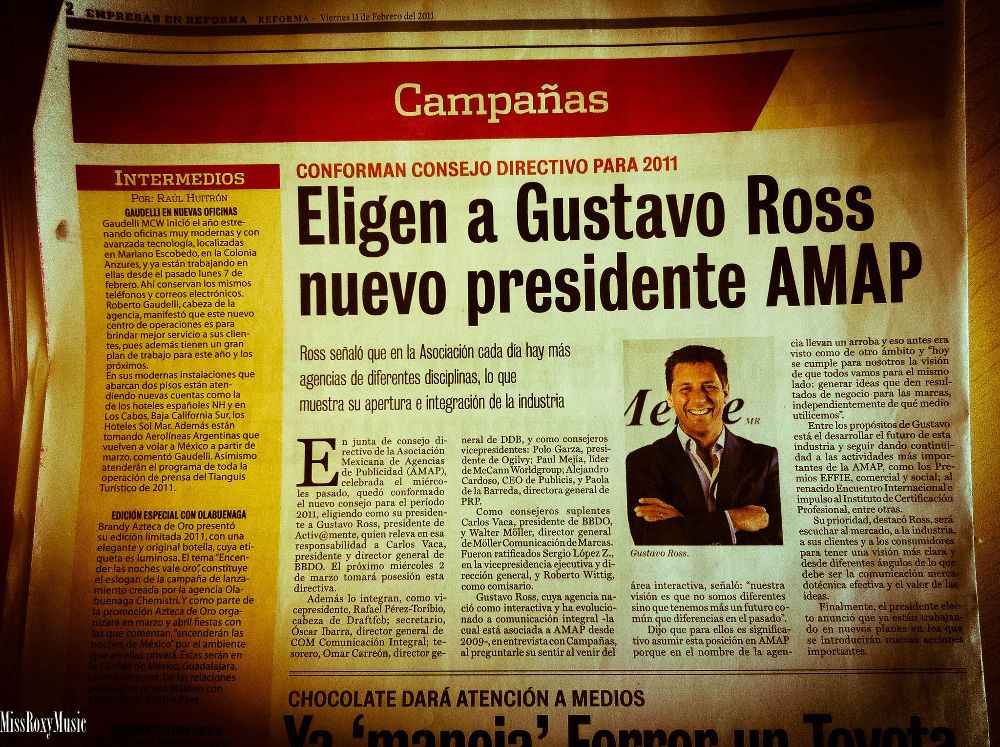 Gustavo Ross was elected President of AMAP in 2011.
A keen eye into the unique Mexican market
Vivamos de día en día.
This one phrase, essentially meaning to live life one day at a time, is an important one in understanding the Mexican market. It encompasses the cheerful, worry-free and social nature of Mexican citizens. It explains the solidarity and loyalty found among family, friends and community. And it defines the perspective on spending, rather than saving, money.
ActivaMente leverages their keen understanding of the Mexican market to help both local and global brands better connect with customers. This could materialize as a comprehensive Facebook strategy to leverage the high sociability, a messaging strategy to focus on valuing familial relationships, or a payment strategy to address a cash-focused nation.
Continued global expansion through the WPI network
ActivaMente joined Worldwide Partners in 2012, looking to expand their market and work with other like-minded agencies to define the next new wave of marketing. Over the past seven years, they've collaborated with several WPI partners, Halsband in Costa Rica, BSSP in California, Price Weber in Kentucky, The Union in Scotland, R&R Partners in Vegas, Slack and Company in Chicago, USA, and most recently with FUSE Marketing Group in Canada.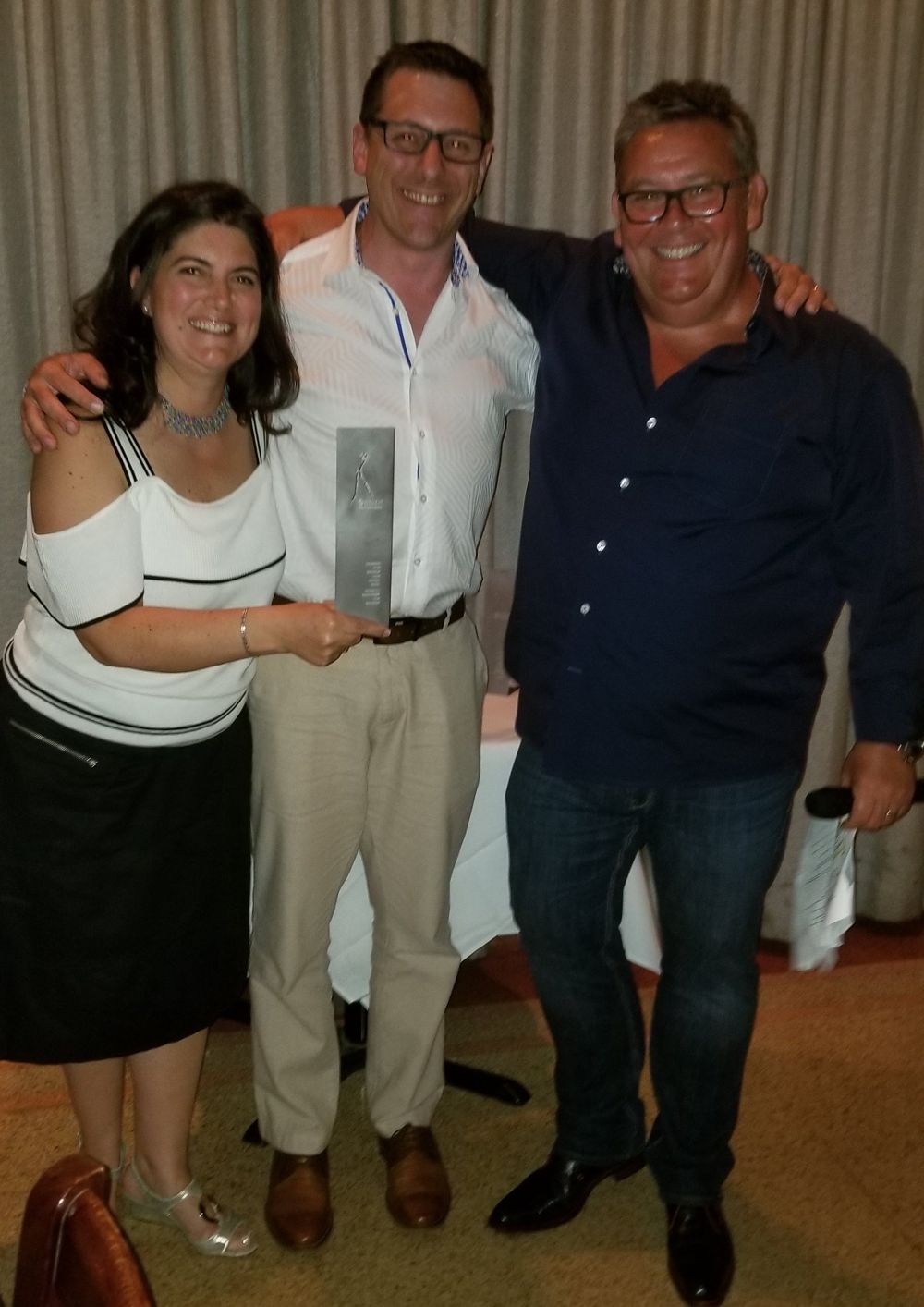 Activamente receives a Perfect Partner Award at the WPI Global Summit Miami 2018