August 26, Shanghai - The 11th Annual Tiger Roar Awards Ceremony took place at Marriott Shanghai Parkview Hotel to recognize creative work and key contributors in the marketing industry. Over 3,000 entries were submitted, with 349 entries qualifying as finalists to compete for gold, silver, bronze and excellence awards. 
WE Marketing Group submitted five cases and won nine awards in six categories. The cases include Senz "Rebranding Journey", Visit California "Bold Expert of Play in California", Lufthansa "Life Changing Places", Dian Du De Bakery "Cantonese Style Chinese New Year", and Millet Pepper "Start with People - Social Commerce Redefined".
Reborn with Creativity, senz Rebranding Journey
Food category – Silver Award
New Business Marketing – Silver Award
Originated from Belgium, the chocolate kingdom, senz identified the immerging market and consumer upgrade trend in China, and expanded the usage occasions beyond love and romance to everyday life. 
The communication strategy includes: Business model innovation - attract top talent and create win-win opportunities; product innovation - focus on dark chocolates made by world class chocolatier; positioning innovation –senz stands out as a mood magician, marketing innovation – redefine people-product-occasion, breakthrough the traditional marketing barriers.
Senz was launched in September last year, and within four months, sales reached top three among all chocolate brands in Taobao. This year, as the only snack brand chosen by TMall's for Top 10 New Brands Promotion, the sales rankednumber one for single SKU and number two for brand among all chocolate brands. The senz magic box package won the Rising Star Award at the 13th Annual China Food Industry Convention, and the Chocolate with Probiotics SKU was listed by Foodaily among the Top 100 New Innovative Consumer Products. The brand also earned personal recommendations from numerous celebrities.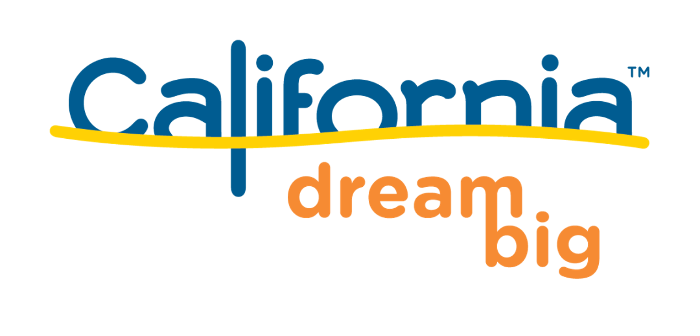 Bold Expert of Play in California
Travel Category – Silver Award
Integrated Campaign – Excellence Award
A long-haul trip to the U.S. is a big commitment for Chinese consumers, and Millennials look forward to in-depth travel and authentic experience; while travel information is abundant, it is also complex and time consuming to digest. Travelers have no idea how to plan their journey.  How do we continue to make California a popular travel destination and encourage more Chinese consumers to consider traveling there?  
Our campaign idea is innovative in two aspects: 1) Instead of using the drive-by style of a tour guide, our brand ambassador Aarif Lee showed how he had fun as the Bold Expert of Play in California, giving consumers a clear demo of how they can play like a local expert in California. 2) Packaged unique travel experiences under one big idea, with three popular routes built into "Same Route as Aarif" tourism products, which are sold on travel agency platforms to achieve a closed loop from exposure to seeding to consideration to booking. 
With creative assets including TVC, online reality style videos, digital and interactive assets, pop-up store and travel vertical coop content, we made the content engaging, simplified the destinations/attractions selection process, shortened the decision journey, and greatly increased consideration to visit California.  At the end of the campaign, brand awareness reached a six-year high. The California travel guide on Mafengwo was the most downloaded guide among all North America destinations. The percentage of people who said they are planning to travel to California more than doubled compared to prior year.
Bold Expert of Play in California - Road Trip Video: https://v.qq.com/x/page/w08556j2bfg.html

Life Changing Places
Travel Category – Silver Award
Integrated Campaign – Bronze Award
The airline industry is extremely competitive in China, and the typical advertising is focused on product and service attributes.  Our objective is to further differentiate Lufthansa as an aspirational and premium brand and increase brand affinity among the European long-haul travel target audience.  We realized that Chinese travelers want to enjoy enriching experiences on each trip and fully utilize every minute of their time during the journey.  Yet, they often just pass by a destination without meaningful immersion and understanding of the local environment, losing valuable opportunities. 
Lufthansa wants to help by sharing a new attitude in travel.  The Life Changing Places campaign tells stories of real people who experienced changes in their lives after encountering unexpected travel experiences visiting new places.  The campaign took some new approaches: 1) Use ordinary protagonists instead of actors to show their life changing travel experience, 2) Showcased a new role for the brand as a life experience enabler and the definer of quality travel.
In additional to typical online video, outdoor and social channels, the integrated campaign utilizes new platforms for video, sound, blog and forum content to give more dimensions to the emotional human stories, and received overwhelming positive feedback.  As a result of the campaign, Lufthansa was ranked as the first choice among all international carriers servicing China.
Life Changing Places - France TVC Video: https://url.cn/5XkKyNl
Start with People
Social Commerce Redefined 
Cosmetics Category - Bronze
As a new cosmetics brand in a highly competitive category, milletpepper's brand strategy started with people, redefined the market through unique brand positioning, built a new product development model by collaborating with top professionals and make-up artists, leveraged individual social media circles and their private traffic, re-engineered the people-product-occasion retail model, and created new rules of engagement for social commerce to break through the clutter. 
Three months after the brand launch in October 2019, the brand already gained access to 50 distribution channels, over 800 distributors, and exceeded 5 million yuan in sales, and set a record high of 300,000 yuan in one day.  Major e-commerce platforms such as TMall, JD.com and cosmetics vertical site Wow Colors also invited milletpepper to join. With new access to overseas markets and celebrity word-of-mouth, milletpepper is poised to be a hot brand in the fashion industry and ready for global expansion.  

Dian Du De Bakery
"Cantonese Style Chinese New Year"
Food Category – Silver Award
Content Marketing Category – Bronze Award
Normally, traditional Chinese cakes are associated with special occasion gifting to convey well wishes for weddings and births, and the reference to ancient culture is not something new to spark interest in social media for people to discuss and share. For this traditional Chinese bakery brand in Guangzhou, we found a way to leverage products and package design to create numerous discussions in social media, earned a large amount of free exposure, and built brand influence in the initial stage of the brand launch.
The social media strategy includes precise targeting of followers, starting from the store and staff as core, then spreading to blue V accounts and influencers in Guangdong Province. We capture the people who follow Southern and Cantonese cultural content, those who favor Cantonese brands and focus on beauty and fun, and those who have purchasing power, to establish a foundation for the brand's future marketing plan.
About Tiger Roar Awards
Tiger Roar is an influential award organization in the digital marketing communications industry. Under the guidance of China Business Advertising Association, Tiger Roar has developed into an authoritative award organization. By encouraging original creativity, recognizing classical marketing principles, and relying on professional independent judging standards, Tiger Roar Awards is poised to become an international award organization that represents the influence of Chinese culture and digital communications within Greater China and Asia Pacific.
About WE Marketing Group