Worldwide Partners is excited to welcome another new agency partner to the network, Moroch. Moroch is an independent full-service marketing agency focused on using data, insights and technology to drive results for multi-unit retail clients. Moroch is headquartered in Dallas, Texas, USA, with local branch offices in Denver, Houston, Plantation, Florida and Teaneck, New Jersey.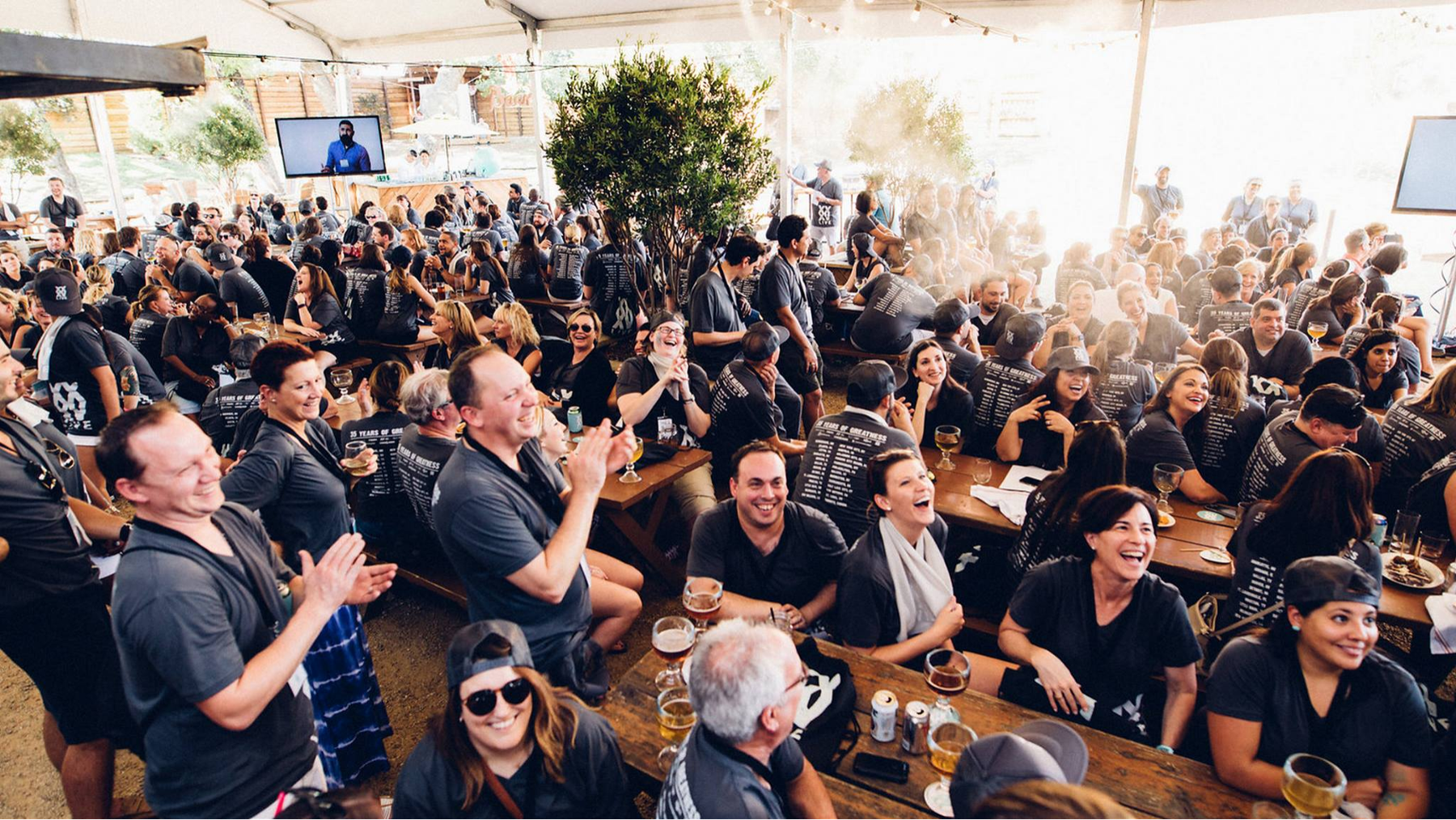 Moroch employees celebrating the agency's 35th anniversary in 2016.
Moroch does a lot for their clients--creative, digital, strategy, media, multicultural, public relations, experiential and brand management. But there's one thing they never do--the easy thing. And with clients that have hundreds to thousands of locations across diverse markets, it's never easy. But that's how they like it, that's where they shine. 
"Over the past four decades we've built our agency on the type of businesses that are personal," says Matt Powell, CEO of Moroch. "The ones where our clients have skin in the game and results don't come in quarterly reports, they come in traffic, average check and cash flow."
These types of businesses require a different approach--with so many retail locations in various areas, the brand can't rely on one-size-fits-all messaging and media across regions. "Brands who have a local mindset have the best focus on their consumer, as the consumer and media trends can vary greatly even within local DMAs," says Powell. "And we see this trend only gaining momentum during COVID." To help clients navigate this changing dynamic and better understand their local market during the pandemic, Moroch developed the DMA Assessment Generator.  
Moroch DMA Assessment Generator helps brands navigate the effects of COVID-19 within their local market. 
Moroch has used their local market audience expertise to deliver results for numerous multi-unit global companies, including McDonald's, Six Flags, Planet Fitness, Kia, FedEx Office, Wells Fargo, Dickies, and Alamo Drafthouse. Despite working in one of the hardest hit industries in 2020, the pandemic didn't keep Moroch from gaining new business. In fact, they won Service Experts in mid-2020, the largest U.S. provider of HVAC repair, maintenance, new equipment sales and related services and a major account for the agency. 
When they first began working with Service Experts, the brand was struggling to roll out a new, paradigm-shifting offer and pricing model--a monthly membership fee for all of the unpredictable repair, maintenance and equipment needs that come with home ownership. Consumers have become accustomed to subscription models, but not for HVAC needs, and it was a tough sell. Consumers needed to understand not only the value and benefits, but simply how the membership model would work. Moroch's solution to this challenging task  was education, using an unsuspecting yet wise eleven-year-old "spokesperson" to deliver the information, and a few laughs. "The campaign just started rolling out, so we don't yet have results but we look forward to seeing the impact and watching people change how they see HVAC," says Powell.
Moroch is also looking forward to the many opportunities that WPI's global network of independent agencies affords them. "We're excited for the opportunity to learn from other agencies, the opportunity to develop business, and the opportunity to grow our leadership team's network and knowledge," said Powell. From all of the WPI agency partners around the globe, we're excited for the opportunity to collaborate and grow together!   
Learn more about your new partner Moroch and be sure to connect with them on Facebook, Instagram, LinkedIn and Twitter!